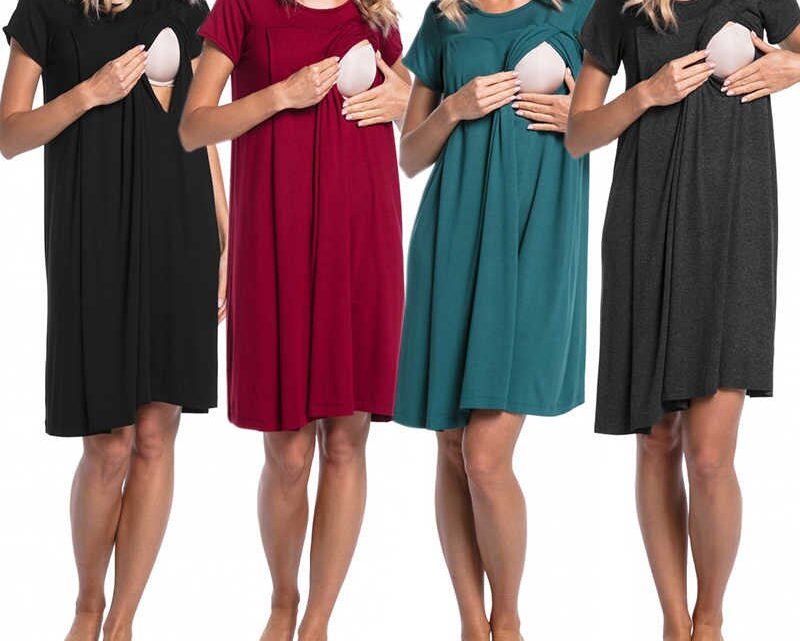 Importance of Nursing Dresses
August 28, 2019
Every first time mother receives a ton of advice and it is very hard to extract which ones are actually useful and which ones need to be eliminated? But one advice which everyone gives and receives is that children must be breastfed.
With breastfeeding comes a lot of fuss undoubtedly, but don't worry as we have got you covered. Maternity shops in Dubai have a wide range of all sorts of maternity and nursing dresses and garments which helps mothers in getting through this time period without being extremely uncomfortable.
Though you might have invested in maternity clothes a month or so earlier before your due date and you may think that this is all you need, but that is wrong. Your size can keep changing and expanding even after the baby arrives and that is when things start to look down. Some people unexpectedly get bloated while others may get weak which highly affects the size of your clothing and nursing dresses. It is safe to say that once you start breastfeeding, there are very minimal chances of your bra size changing and that is why no one can predict which one will be perfect for you.
But what we can do and predict is that your nursing dress sizes is going to fit you well. A pro tip which you can use while choosing the nursing dresses is that the dress is loose from the bust area and gradually gain shape and fitting from the waist but get loose at the hip area. Due to pregnancy, your hips and ribcage area might expand to make space for the baby to grow and these expanded parts of body can take time to skim off, until then, you will have to survive on maternity clothing.
The right kind of maternity clothing and dresses can mean the world to you as there are countless times when you and your baby will be uncomfortable together just because of the wrong size or style of clothing that you chose to wear at certain occasions. There are maternity fancy clothes also available in the market which will be a lifesaver for you when you have to attend a wedding or some function but are unsure if your nursing clothes will be good enough.